Fall Getaways From NYC: Helpful Links
Looking to flee the city for a weekend of relaxation in the crisp weather and crunching leaves?  Here are some helpful starting points to plan your escape from the city.
First, you may want to start with these 10 Travel Ideas for Fall 2019. Or else you may want to check out this list of tips for autumn weekend getaways from NYC and beyond.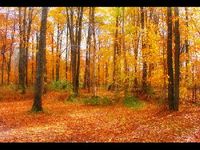 The NY Daily news just came out with a short, but informative guide. [NYDN]
Various specials are available from the New York State tourism council. [Discover New York's True Colors]
5 Fall Getaways for Under $500 is never a bad idea. [SmarterTravel]