July Fourth Last Minute Getaways From NYC? There's Still Time to Flee New York.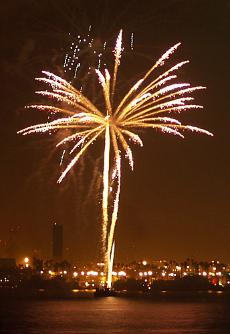 Let's face it, if you're surfing the internet this week frantically looking for someplace outside of NYC to spend this Fourth of July weekend, you're probably not a very good planner.  It's one of the New York region's biggest tourist weekends and you haven't had the foresight to book a room somewhere?  Oh brother.  Don't be discouraged, though, we're just as bad and there are still plenty of good options for enjoying the long holiday weekend outside the city.
Option 1:  If you haven't heard of it, surf over to VRBO's New York page.  You can search for still-available rental properties and they're usually pretty good about letting you know if a cabin or guest house remains up for grabs for the current weekend.
Option 2: Try Travelocity's last-minute weekend page. Right now, it looks like there are flight/hotel deals for about $250 or so to Boston, Nashville, Cleveland, and Fort Lauderdale.  If you want to watch fireworks over a different skyline this is your best bet.  And hey — beggars can't be choosers if they've left fourth of july weekend planning to the last minute!
Option 3: Pick someplace you've been and enjoyed before and get in touch with the proprietor of the bed and breakfast or hotel you stayed in.  If they don't have vacancy, chances are they'll be able to refer you to one of their colleagues.  We once had good luck with this when planning a last-minute trip to the Jersey Shore's Long Beach island — incidentally a great place to spend Independence Day Weekend!