Long Island Wine Tastings – Weekend Getaways to NYC Wine Country
|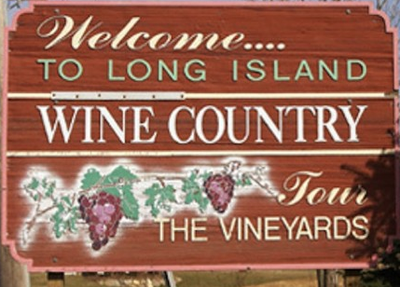 Though true wine afficianados will most likely accept no subsititute for a leisurely week touring Napa and Sonoma, those of us with rather less pretensions and rather smaller budgets can find some great winery tours and tastings just stone's throw from NYC.  You may know that Long Island has a strong and growing winemaking culture, but you may not realize the breadth and depth the scene has taken on just in the last five years alone.
If you're looking for a definitive and useful resource to naviaget the Long Island Wine tasting scene, look no further than the gray lady.  The New York Times has an excellent interactive feature on Long Island vinyard culture. [NYT – Long Island Wine Guide]
And then you have Long Island's official tourism website, which is your best bet for group outing, general information, and weekend getaway opportunities to wineries right in NYC's backyard. [Long Island Wineries – Official Tourism Site]
Additionally, the best bet for events, music, and cultural happenings at vineyards and wineries on Long Island is the Life on Long Island site.  The design isn't much, but it gets the job done in terms of letting you know what's happening when. [Life on Long Island Winery Events]
For a less comprehensive and helpful guide that skews toward the history of wine on the island and the families that have made that history, you might try the Dan's Hamptons blog post on this subject. [Dan's Hamptons – Long Island Wine 101]
Weekend getaways to wineries and vineyards near NYC can be relaxing and rejuvenating if approacehd with the correct informaiton and attitude. Chances are the product on offer will not meet the standards of any serious gourmand, but then the wine is secondary to most people's agenda when escaping new york city for a weekend getaway.  They go for the countrified amiability, the relaxed, unhurried setting, and the comfy surroundings so close yet so far away to the maddening din of the five boroughs.
Remember to enjoy your Long Island wine tasting weekend escape responsibly.  Always use a designated driver.  It's dangerous out there – particularly on the weekend-tourist-clogged Long Island Expressway! Vineyards on the island are actually quite dilligent about arranging for transportation to and from lodging and/or the train station to catch the Long Island Railroad back to the city.