Flee New York to the Caribbean This Winter?
|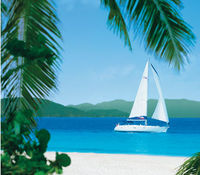 The New York Times has 39 reasons why it's a good idea in the next few months.
Says the article:
"Things haven't gotten that
bad, and in fact, with new hotels continuing to open, high-end resorts
raising the bar on amenities, family-oriented getaways expanding their
offerings and talented chefs starting restaurants that are transforming
the region's culinary scene, there are plenty of reasons for
vacationers to seek some solace in the sand and surf of the Caribbean this winter.
Thirty-nine of them, in fact."