NYC Getaway Roundup Spring / Summer 2016
|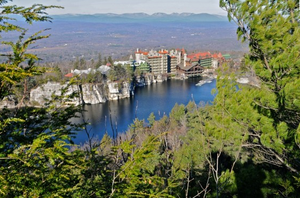 The prime time for getaways is upon NYC once again – that sweetspot from May to October when the weather is ideal for all manner of fleeing New York – from cabin rentals upstate to beach lounging on Long Island – late spring to early fall is the time the denizens of NYC look to slip the surly confines of the five buroughs and seek much greener, more peaceful pastures.  For inspiration, there are a variety of recent suggestion roundups – the gold standard remains New York Magazine's 52 Weekends feature.
The feature has been continuously updated over the years and now features a beautiful interactive design highlighting destinations from Ithaca to the Catskills to the Delaware Water Gap to Puerto Rico and far beyond.  [NY MAG 52 Weekends]
Also worth checking out is that most unlikely of sources – L.A. Magazine.
L.A. Mag is like the New York magazine of the West Coast's largest metropolis, except with a quarter of the journalist firepower and a more food-focused bent. At any rate, their recent suggestion for 52 weekend getaways has some great gems that New Yorkers might not be aware of, so it's worth checking out.
Unfortunately, L.A. Magazine's 52 Getaways feature is print only, but they've also copiled a helpful gear guide that's available online.  Check out their 52 Great Weekends Gear article.
Also worth checking out is National Geographic's roundup of the World's best summer trips.  If you can't be in the greatest city in the World, then why not jet off to an exotic locale in West Central Africa or someplace even more exotic?  What else do you earn that investment banking money for any? [National Geographic Best Summer Trips]
Finally – if you're in the mood for something steamier, Travel and Leisure has an interesting roundup of the 7 Best Summer Romantic Trips.  Morroco and Italy are a few of the suggstions, which skew from the surprisingly affordable to the scandalously expensive. [T&L Romantic Getaway Suggestions]